Psychology Of Posture

Have you ever noticed that when people are not feeling confident or are having a bad day, their posture displays this to the outside world?

The link between posture and emotion or psychological state is often clear to see.


The Posture Clinic combines the Alexander Technique with the MBTI® (Myers-Briggs Type Indicator) which is a non-judgmental personality type questionnaire. This adds a psychological aspect to the work of The Posture Clinic, to create a more in-depth self-knowledge and increased personal awareness. This enables you to have a choice and the freedom from being a slave to unknown physical and psychological habits.
The Posture Clinic can help you to:

Find out more about yourself and how you relate to other people

Have choice about how you behave

Improve your confidence as you gain mastery over your habitual reaction
Book a session on 07771 602665 or email
goodposture@me.com

Sessions available in Kendal, Cumbria or at your home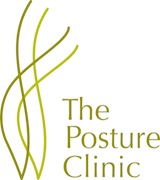 qqqqqqqqqqqqqqqqqq